Tag Rocket provides the tag for Google Optimize – a personalization and Testing Tool.
Go to your Google Optimize Container, click Settings and copy your Container ID to Tag Rocket. Click Publish and you're done!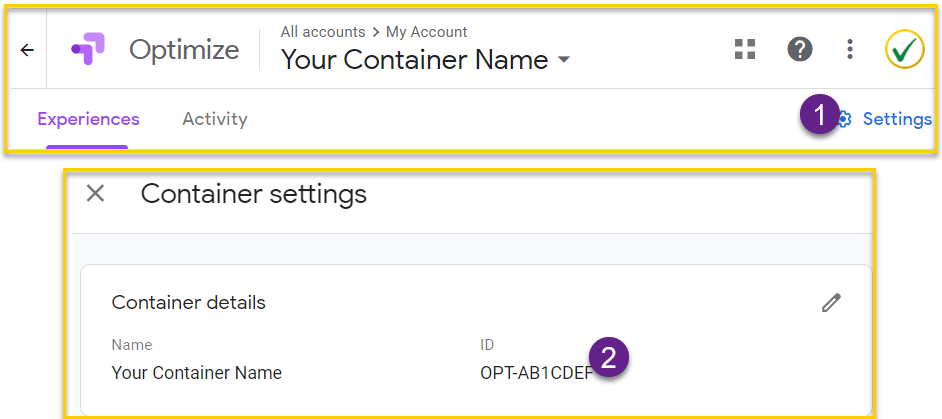 Google Optimize affects how your pages look. Because of this Tag Rocket tries to load it as fast as possible. If you are using segment.io to create page caches we recommend placing the following code above the Hole Punch. Make sure you change the id in red to your own accounts id. This will start the loading of the script far earlier.
<link rel="preload" href="https://www.googleoptimize.com/optimize.js?id=OPT-XXXXXXX" crossorigin="anonymous" importance="high" as="script">